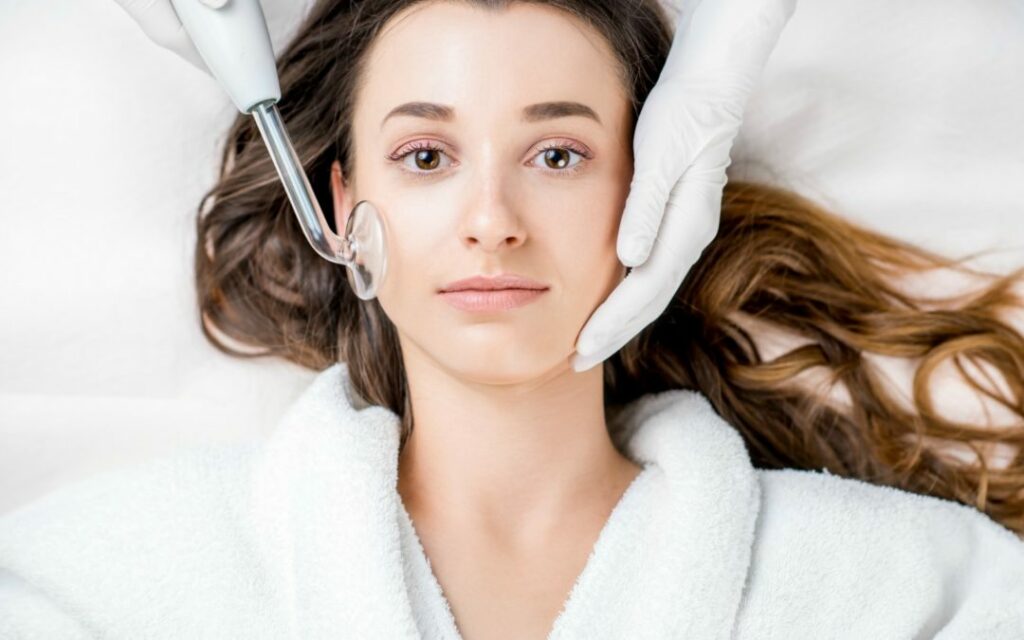 History
In the late 1800's, renowned scientist, Nikola Tesla developed his "Violet Ray". This technology was used for medicinal purposes before the development of modern antibiotics to kill bacteria in the treatment of infections and expedite the healing of wounds. In 1892, French biophysicist, Jacques-Arsene d'Arsonval began using high frequency currents to treat the diseases of the skin and mucus membranes. European salons discovered the cosmetic and healing benefits of high frequency electrical stimulation to the skin in the 1970's. By 1980, the technology was being utilized by North American skin care professionals.
Benefits
Improves and clears acne (including cystic!)
Softens lines and wrinkles
Improves sagging skin
Reduces pore size and blackheads
Reduces eye puffiness and dark circles around the eye
Improves and diminishes the appearance of cellulite
Promotes healthier hair growth
Safe and gentle alternative to Botox injections, chemical/laser peels and other invasive procedures.
Stimulates cell renewal and improves product penetration and absorption.
Encourages lymphatic drainage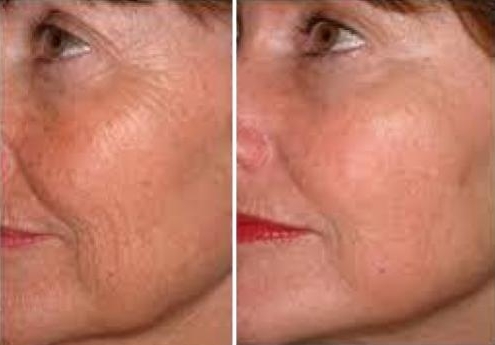 Science
Oxygen-enriched molecules are produced from the high frequency electro-currents to create anti-bacterial action and natural thermal tissue warming. This causes blood cells to expel toxins while cells are enriched with nutrients and hydrating volume, resulting in enhanced blood circulation and increased collagen and elastin production.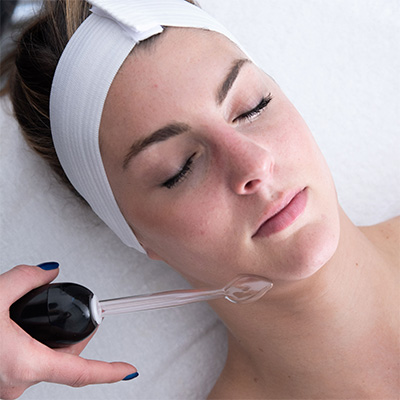 Electrodes and Uses
Mushroom – cheeks, forehead, neck and chest
Point – eye area, small targeted points and cystic spots
Spoon – cheeks, forehead, neck and scalp
Comb – scalp and hair
Contraindications
While high frequency is one of the safest and non-invasive therapies used in the improvement of skin, there are a couple of factors that would prevent you from being a candidate –
Not suitable to be paired with aggressive, medical-grade AHA/glycolic acid peels as skin is already too stimulated to tolerate or benefit from high frequency therapy.
Clients who are pregnant or have a pacemaker cannot receive any electro-current therapies.
All metal jewelry must be removed from the body prior to treatment as any piercings could conduct the electro-currents.
Take care and be well!