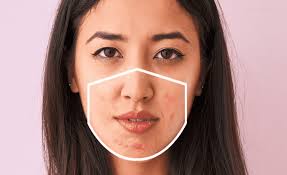 What is it?
"Maskne" is the term developed during the pandemic of 2020 to describe the acne/breakouts caused by the frequent and prolonged wearing of facial masks used to prevent the spread of the virus. The technical term for maskne is "acne mechanica".
What causes it?
Many different factors can contribute to acne in general, but maskne has its own specialized set of conditions. The term "acne mechanica" implies that the breakouts are caused by the friction of the material of the mask rubbing and irritating your skin. As we know from treating general acneic skin conditions, the underlying causes of breakouts typically have to do with hormones, diet, genetics, environment, hygiene and inflammation. Oilier skin types will be more prone to maskne as their skins produce more sebum underneath their masks.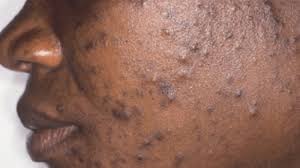 In the treatment room, we utilize steam to maximize the absorption of products into the skin. When you wear a mask, your breath is essentially creating a fog of saliva particles and bacteria that are penetrating into your skin. That warm, moist environment is ideal for papules, pustules and comedones to form.
Friction
The friction caused by the material rubbing on the skin coupled by the heat and sweat going on beneath the mask are causing irritation (think heat rash) and swelling.
Lack of Oxygen
Your skin is being asphyxiated (deprived of oxygen) underneath the mask. Oxygen is essential to skin health as it aids in regeneration and repair of cells, elastin and collagen. Asphyxiated skin will have a sallow appearance and the signs of aging will be more prevalent.
Environmental Factors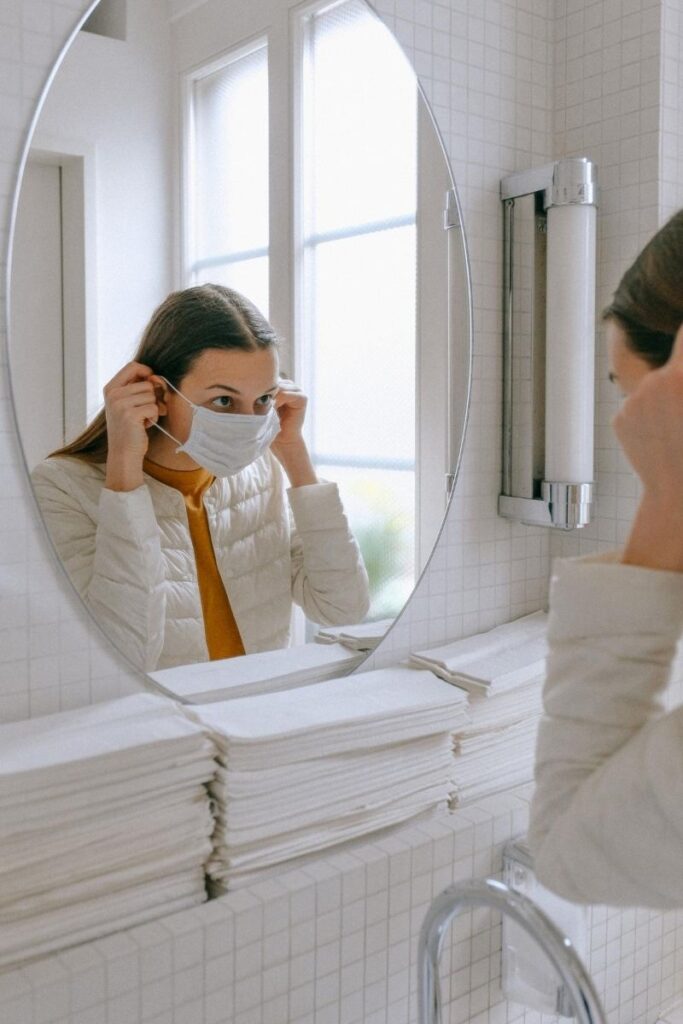 Using products that are too abrasive can aggravate the existing acne breakout and create more. Contrary to popular belief, acne needs to be treated gently, which means no rough scrubbing, alcohol-based, or benzoyl peroxide formulated products.
Makeup can also contribute to your maskne, especially if you are covering the breakouts with concealers and foundation underneath the mask. The oils and emulsifiers in the makeup clog the opened pores of skin and lead to further inflammation and breakouts. You are creating a more cohesive environment for your acne to thrive.
With the state of our world and all of its issues right now, stress levels are high. People are facing crisis and uncertainty with their health, finances, education and employment. We worry about our situations and security, our family members, our futures. That worry leads to stress, which causes you to produce more cortisol that disrupts your hormone levels, increasing inflammation and oil production.
Poor diet and lack of hydration can contribute to and aggravate existing breakouts. Greasy, fatty, sugary and processed foods will increase the inflammation in the body.
How to Prevent Maskne: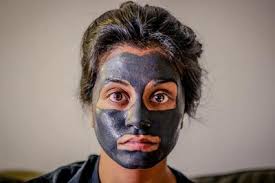 Exfoliate 2-3 times per week. https://theholisticskin.com/exfoliation/
Cleanse skin gently (yet thoroughly) every morning and evening
Use a detoxifying masque 1-2 times a week https://theholisticskin.com/green-envee-clear-complexion-healing-masque/
Allow your skin to breathe as often as possible. https://theholisticskin.com/let-your-skin-breathe/
Don't skip your moisturizer, just make sure its light-weight and not too rich. Not using a moisturizer will only cause your skin to produce excess oil.
Go easy on the makeup. Between the heat of the Summer and the masks, you are much better off just playing up your eyes and skipping the foundation entirely.
Save yourself the mess of trying to wear lipstick and opt for a good conditioning lip balm instead.
Get a deep-cleaning facial with extractions to treat breakouts and help them to heal without scarring.
Drink plenty of water and stick to a healthy diet. Hydrated skin is healthy skin. Good nutrition is essential to clear skin as greasy, sugary and fatty foods cause inflammation.
Wear your SPF daily. Nothing highlights your mask-breakouts better than mask tan lines!
Take Care and Be Well!