How to Book an Online Appointment
Please make yourself aware of all instructions and policies prior to making an online booking request to prevent any booking errors.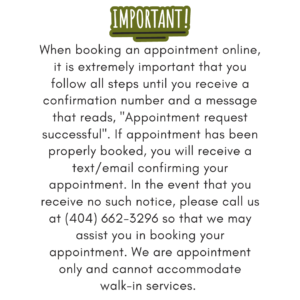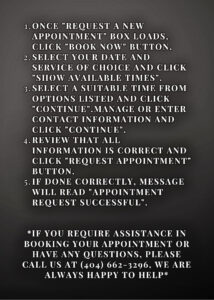 ---
Service Menu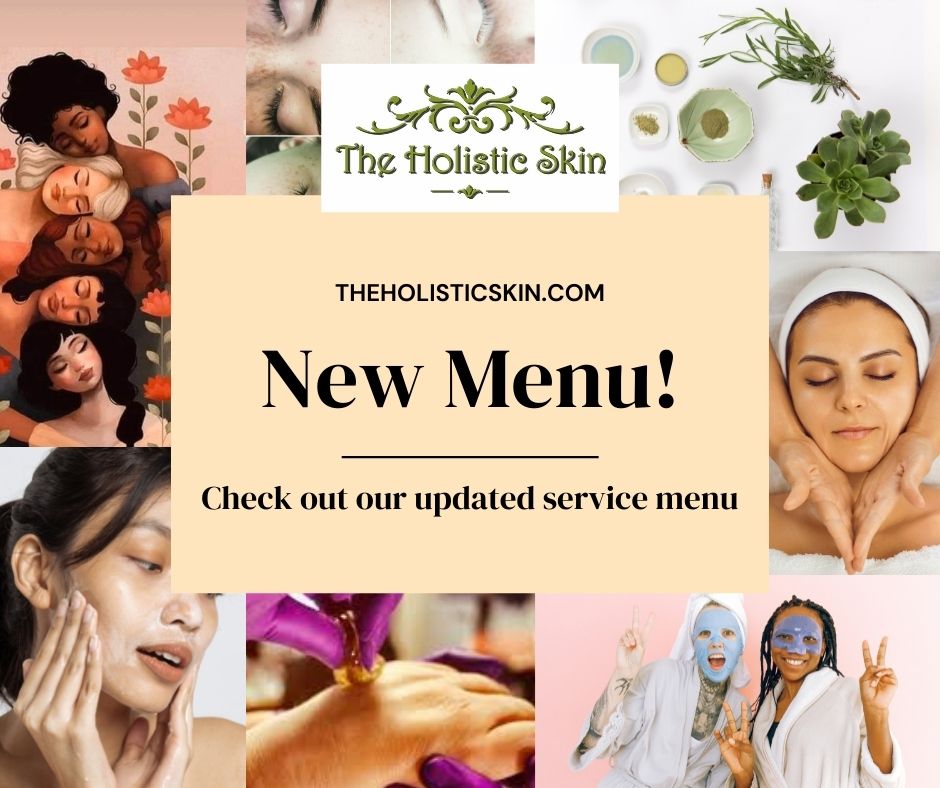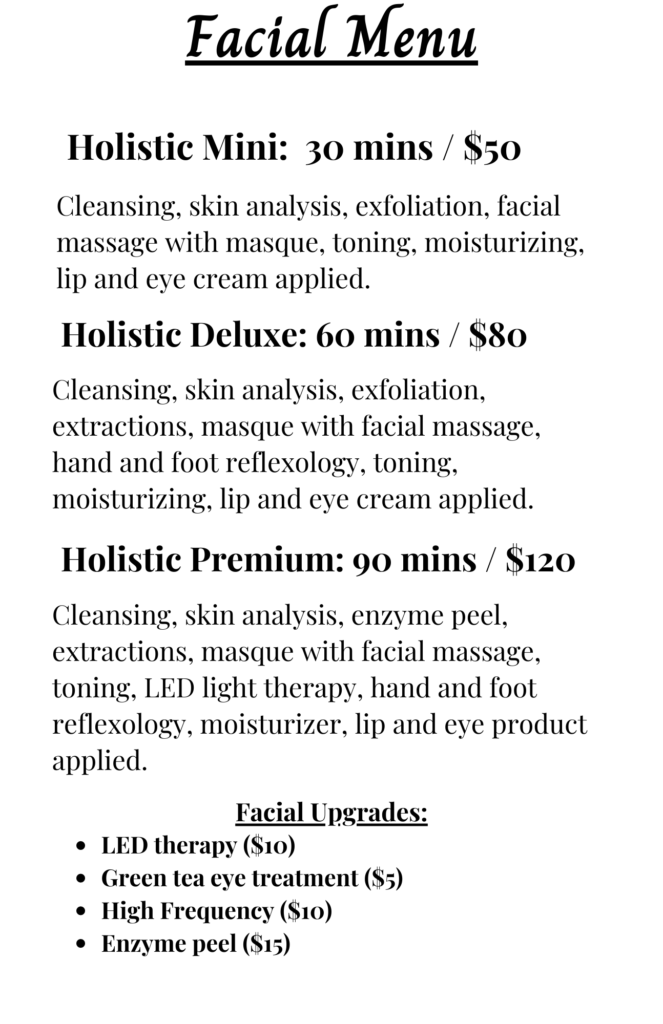 ---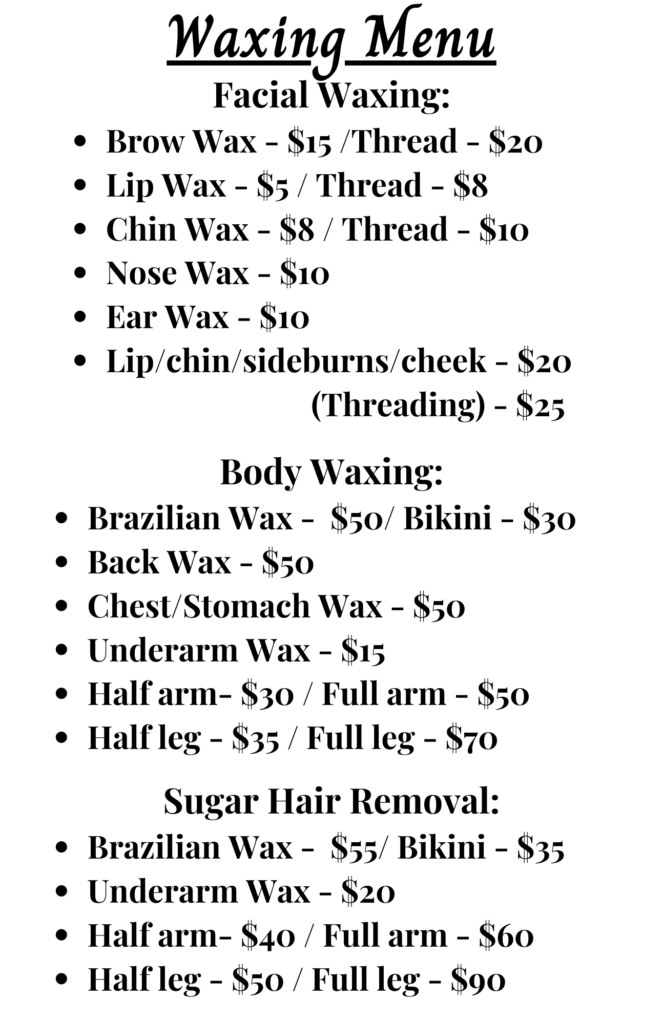 ---
See "Specials" page for additional monthly services and deals
---
Spa Etiquette
Thank you for choosing The Holistic Skin for your natural skin care needs! Just some house rules to let you know about before your visit with us:
. Please arrive to your appointment 15 minutes prior to your service start time. This is important for you to have enough time to fill out any necessary paperwork, utilize the restroom, and prevent your service from being cut short due to tardiness.
. We at The Holistic Skin want your time spent with us to be relaxing and free from distraction or interruption. We ask that you turn your electronic devices to silent while you are in the lobby, and that they remain off until the completion of your service.
. For waxing guests, the hair that is scheduled to be removed must not be shaved or waxed for at least 2 weeks prior to your appointment. (Hair needs to be roughly the same length as an eyelash for hair removal services to be most effective.)
. Please let us know about any allergies, Dermatologist prescriptions (Accutane, Retinoids, Hydroquinone…), health problems or recent skin peels/procedures when booking your appointment with us.
. Cancellations/ No Show policy – we understand that unexpected things happen that are out of our control. We just ask that you let us know if you need to cancel or reschedule at least 24 hours before your scheduled appointment so that we can accommodate another guest with that time slot. There is no excuse outside of an absolute emergency to be a "no show". This is very rude behavior and shows that you do not value the time of our employees. "No show" guests will be documented in our records and on the third offense, you will no longer be allowed to book an appointment without a $50 deposit that will be credited back to your service. If you fail to show up for that appointment, you will lose your deposit. Please be aware that failing to confirm your appointment is not the same as canceling your appointment. We do not EVER want to restrict access to our services to anyone in any way, so please do not make us!