What is Soap?
Soap is defined as the chemical reaction between vegetable or animal fats, water, and lye. When combined, the process of saponification occurs, which transforms the ingredients into soap and glycerin with no lye remaining in the finished product. There are many types of soap, such as body soap, hand soap, pet soap, carpet soap, laundry soap… for today's purposes, we will be focusing on the body soap bar.
---
The History of Soapmaking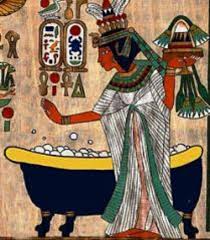 The first soap makers were ancient Babylonians, Mesopotamians, Egyptians, Greeks, and Romans. All early versions of soap were from different variations of fats, oils, and salts. Originally, soap was not used for bathing or hygiene, but for cleaning wool, textiles, cooking utensils, or for medicinal purposes.
The Babylonians began making soap around 2800 BC from fats boiled mixed with ashes. Ancient Egyptians were creating a soap-like substance by mixing animal fats and vegetable oils with alkaline salts. The Phoenicians used goat's tallow and wood ashes for their soaps in 600 BC. The Celts created a product they called "saipo" from animal fat and plant ashes. Early Romans made soap in the first century AD from…URINE! (Thus, the importance of knowing what is in your soap!)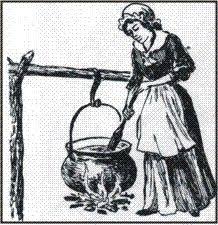 Check your own family trees and chances are you will find a soaper or two. I recently found out from my Grandma that I inherited my soaping gene from her mother. Her soaping was more of necessity than craft. They were depression-era farmers, so, in the words of Grandma, "If they didn't make it, they didn't have it!" Our methods and ingredients were pretty different. My great-grandmother made soap from animal fats and "potash" in a giant pot over a fire. Grandma said that her soap was very harsh on their skin (possibly lye-heavy) and was used more for clothing and household cleaning.
---
Natural Handcrafted Soaps
Natural soap makers use natural, organic ingredients for their soaps. This soap is actually good for your skin as it does not contain harsh detergents, dyes, or irritating fragrances.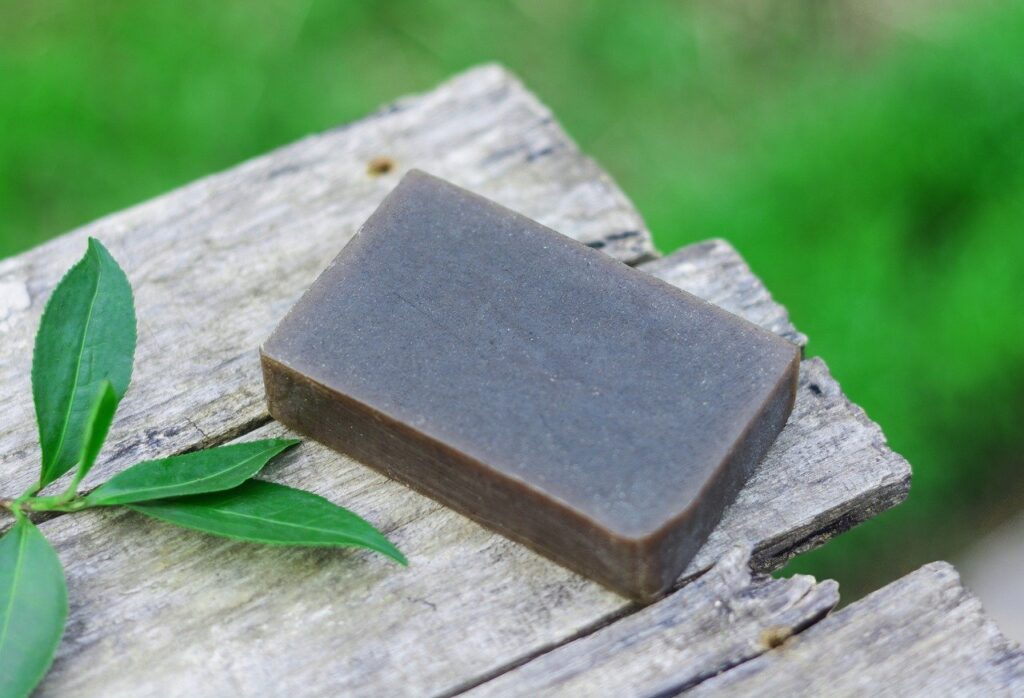 The colorants used are from teas, herbs, clays, root powders, coffee, and spices. Natural soaps are either unscented or scented from essential oils. Soap is made by one of two ways, cold process, or hot process. Cold process soap is made at room temperature, and typically takes 4-6 weeks to "cure" or evaporate enough liquid to harden up and last. Hot process soaps "cook" through the saponification process and can be used in 24-48 hours. Though the bars will last longer if given more time to cure before use.
Saponification is the process of sodium hydroxide, or "lye" mixing with the hard and soft oils and liquids to fully become soap. There are many misconceptions regarding lye in soaps. Soap cannot become soap without lye. On its own, sodium hydroxide is a highly caustic substance. Soap makers must take serious precautions when handling lye to avoid chemical burns and damage to their skin, eyes, and lungs. If the soap is made correctly, and saponification occurs, the lye in the soap batter will be dissolved. If the saponification process does not adequately occur, it would result in a bad batch of soap. The oils would be separated, and the bars would not be able to properly cure. A "lye-heavy" soap is hazardous and can burn your skin.
There are many different niches in the natural soap world. There is "vegan" soap, which is made using all plant-based ingredients with no animal byproducts included. I personally, do not use any animal fats in my soaps. All the oils and butters used in my soaps are derived from plants. Some common plant-based soap ingredients are olive oil, castor oil, sunflower oil, avocado oil, coconut oil, cocoa butter, and shea butter.
There are soapers who use animal byproducts in their soaps such as fat or "tallow" and milk. I have seen soaps made from the tallow of cows, ducks, deer, and even a soap maker in Alaska who uses bear tallow! Goat's milk is a very common soaping ingredient and nourishing to the skin.
Even if a product claims to be natural or organic, you still need to be mindful of the ingredients. If you have an allergy to a particular food, you need to ensure that food or its derivative is not in your soap. For instance, people with nut allergies should avoid products containing shea butter.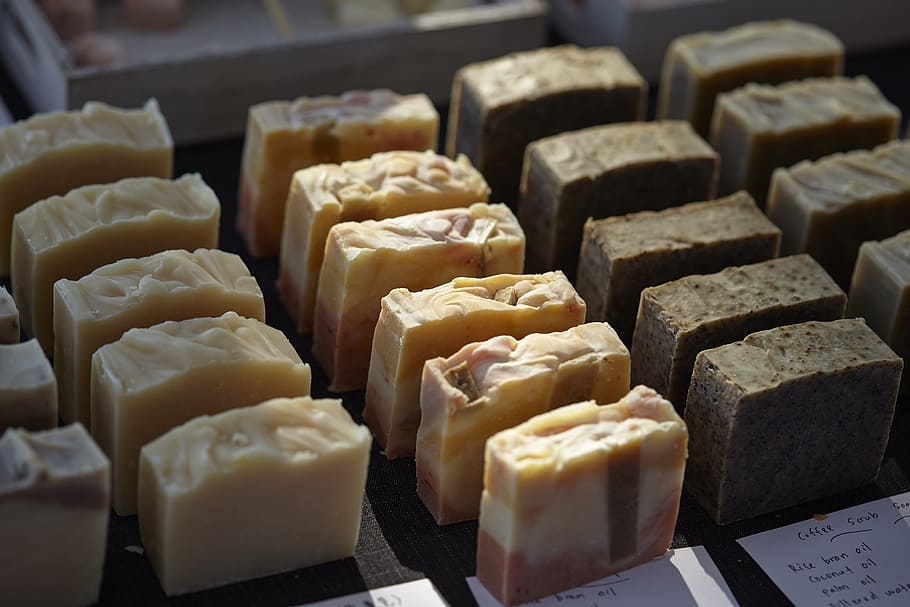 Tip for vegans: Soaps made from the fat of animals will have the ingredient "sodium tallowate". This is the chemical reaction of tallow and lye, or sodium hydroxide.
---
Artisan Soaps
Next on the soap spectrum, we have "artisan soaps". While these soaps are still handcrafted, the focus is more cosmetic appeal than benefit to the skin. These are typically cold processed soaps, as that method is easier to maintain fragrance oils, micas, and soap swirls of colors.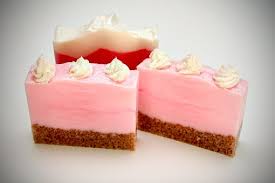 These soapers are literally artists of their craft. Their finished product looks incredible! The drawback of these artisan soaps is, while they are beautiful, the ingredient lists are full of dyes and synthetic fragrance oils to achieve these effects. Some soaps even contain harsh irritants like glitter! Those with sensitive skin need to be especially leery of these soaps.
---
Commercial Soaps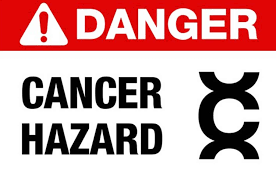 Commercial soaps (AKA "chemical bars") are manufactured in large factories, with very little input from the governing agencies regulating the ingredients of their product. The typical commercial bar of soap is full of cheap, toxic chemicals and harsh detergents. These chemicals are usually to create a harder, longer-lasting bar with a sudsier lather. The toxic ingredients in commercial grade soaps have been linked to organ, developmental and neurotoxicity, hormone disruption, allergies, and asthma.
The top toxic ingredients to watch out for when choosing a soap are: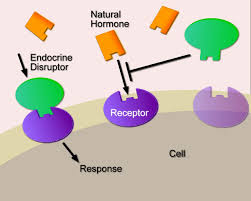 Parabens – a common preservative in bar soaps known to cause endocrine disruption that is linked to breast cancer and reproductive toxicity.
Synthetic dyes – many synthetic colorants are derived from petroleum or coal tars and contain a substance called benzidine, a highly toxic known carcinogen. Artificial dyes are considered to be an irritant and an allergen to the skin.
Synthetic fragrances – fragrances are highly toxic and contain numerous carcinogenic chemicals as well as phthalates, which are used to help the scent last longer. These toxic chemicals are known to penetrate the skin and pass into the bloodstream. Synthetic fragrances are known neurotoxins and respiratory irritants.
Cocamidopropyl betaine – is a foam-boosting agent known to cause contact dermatitis, allergic skin reactions and environmental toxicity.
Methylisothiazolinone /Methylchloroisothiazolinone – common preservatives found in commercial soaps that have been linked to neurotoxicity, lung toxicity and allergic reactions.
Sodium Lauryl Sulfate (SLS) / Sodium Laureth Sulfate (SLES) – common surfactants, emulsifiers and skin-conditioning agents added to commercial products. Known to be irritating to the skin, eyes, and lungs. These chemicals can build up in the system in long-term use causing toxicity and sulfates can also clog pores and cause acne.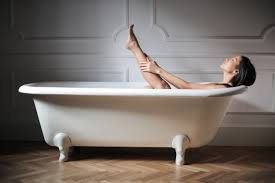 Remember that the skin is the body's largest organ. Even though soap is a "wash-off" product, anything on the skin can be absorbed into your system. Continued use of toxic ingredients will lead to these substances building up in your body.
Making the switch from commercial to natural soap can be a bit of an adjustment, similar to switching to organic foods from processed food.
Main Adjustments to Natural Soap:
Cost – people who are used to only paying a few dollars for a bar of commercial soap can get a little sticker shock the first time they buy a natural bar. Natural soap is made by hand, from scratch in small batches with expensive, high-quality ingredients. Be prepared to pay anywhere from 5-10 dollars for a quality bar of soap. Soap is like another other thing of quality; you get what you pay for.
Lather – You know that big, thick, sudsy lather you get from all those lather-producing toxic chemicals in commercial bars? Natural soap does lather, but it is from oils, not synthetic materials, so the lather does feel different, but it's not stripping the natural, protective oils from your skin.
How long it lasts – commercially manufactured bars are made with added hardeners. While these substances are harmful, they help the bar last. Natural soap will probably not last as many uses as your commercial bars did, but you can extend the life of bar soap with the aid of a soap dish or "soap saver". Make sure you allow the soap to dry out between uses and not sit in a puddle of water.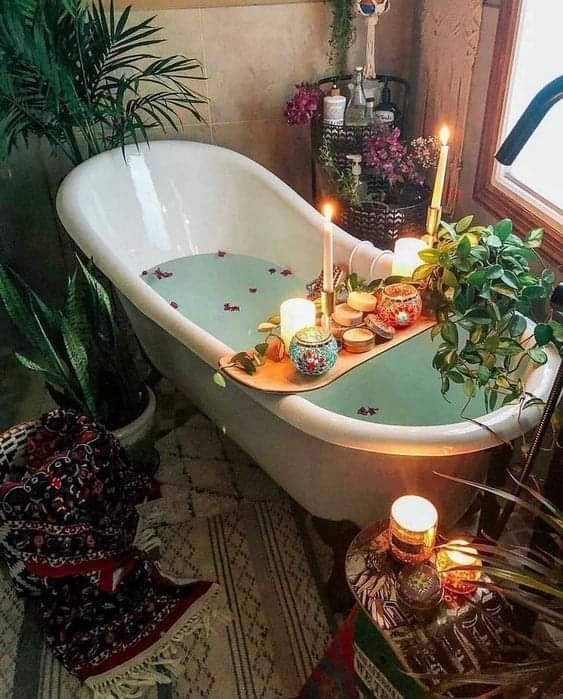 Take care and be well!