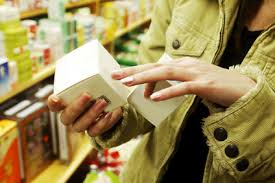 One of the most challenging aspects of being an Esthetician is having to constantly explain to clients the difference between professional and drugstore products. Here are some common arguments we hear in the treatment room:
"I like the way my skin feels after a facial, but why would I spend $40 for 4 ounces of this facial scrub when I can get 12 ounces of apricot scrub for less than $10?
"I have been using my drugstore acne products since high school and whenever I stop using them, I break out again, so they must be working."
"These natural products only have a shelf life of 12 months, but my 32 ounce bottle of face cream from the drug store lasts me years!"
"My mom and grandmother both used this drugstore brand forever and they both had nice skin."
"I get my skincare products from my Aunt Barbara, she's a salesperson with a multi-level, marketing-type company,"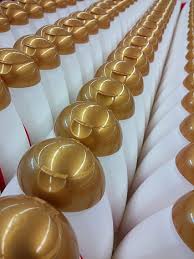 The quality of the products and ingredients that are utilized and retailed in a professional setting are unparalleled to what you can access in your corner drugstore or mega store. It all goes back to the old saying, "You get what you pay for". With skincare, you should be seeking quality over quantity. What is the use of spending money on 32 ounces of a product that does not produce results?? If a product has a shelf-life of years, then that should tell you it is full of unhealthy chemicals and preservatives.
Professional grade skincare products cannot be sold in grocery or drugstores because of the potency and quality of the ingredients. These companies require them to be sold in a spa or clinical setting under the guidance of a licensed skincare professional. The level of activity of the ingredients found in retail products on a drugstore shelf is much lower and contain many "filler" ingredients. Upon comparing the ingredient lists on the packaging of the two types of products, you will see that the first ingredient listed (the most prominent of the formula) on the drugstore product is typically water or preservatives. This is because over-the-counter products are produced in large quantities for the masses, while professional product lines are made in small batches with a higher degree of potent and active ingredients.
The less active the ingredients, the less effective the product. That means you have to use more of that product to begin to see any results, however those results are being counteracted by the harsh preservatives and fillers in the formula. That acne product that you have been using since you were a teenager more than likely contains Benzol Peroxide as its main ingredient. The reason you cannot come off of it without breaking out is not because it is so effective, but because that harsh chemical has been destroying your skin's natural oil production. This oil or "sebum" is needed for protection from the environmental elements to keep your complexion young and supple. Many twenty-somethings who have been using these types of drugstore acne products are already presenting with signs of premature aging from years of having their skin stripped of its protective layer. As you transition to an effective professional product line, your skin may purge from the years of abuse, but those effects are temporary as your skin takes a couple of weeks to adjust to new products and ingredients.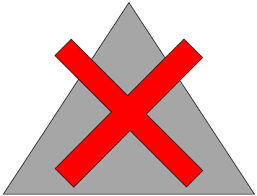 Aunt Barbara's pyramid scheme products are just as ineffective as what you will find on the drugstore shelf. She is not a licensed skincare professional, and she has been trained to do one thing – sell those products! The ingredients are no better quality than what you would find in a drug store, and the fillers are just as harsh to your skin.
If your mom and grandmother used a drugstore product with great results, it could possibly be that you possess those rare great skin genes, or follow their healthy lifestyles and it has very little to do with that product. We know much more about the hazardous ingredients of the cold creams and astringents of generations past. Research the ingredients on the back of those familiar jars. The FDA does not regulate cosmetics. Many of those unpronounceable ingredients are toxic. As you slather up, your skin is absorbing those toxic chemicals and potentially opening you up to a variety of health issues including cancers and hormone disruptions. (For more information, read : https://theholisticskin.com/top-10-deadliest-skincare-ingredients/).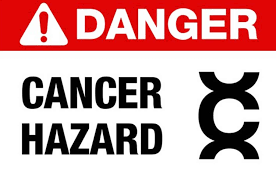 The bottom line is that for the $40, you will be purchasing 4 ounces of quality, effective, potent ingredients for a difference in your skin that you can feel and see. Yes, you can buy a lesser quality product for $10, but you will have to use more of it before you experience any results and possibly have to purchase another product to counteract the side effects of using the original product of poor quality. That is how you are wasting your money, and potentially jeopardizing your overall health and well-being using drugstore brand products. Visit a licensed Esthetician to see and feel the difference that a professional product can have on your skin.