Brazilian waxing: the good, the bad, and the … OUCH!
For women, hair removal is right up there with underwire bras and high heel shoes when it comes to discomfort. For many us, our least favorite waxing service is usually… THE BRAZILIAN WAX! Not every woman waxes, and as a woman, you have the freedom to choose whatever makes you comfortable. Whether you prefer shag carpeting or hardwood floors, ultimately, it's your body, your choice. I am not here to veer you one way or another, it's all about personal preference. The purpose of today's blog is the preparation, process, and aftercare to help make this dreaded service a little less scary and painful.
As a fledgling esthetician, I worked for many years in a spa that specialized in the Brazilian wax. Through receiving, performing, and training others to wax, I have acquired some good tips and tricks to pass onto you.
To get the best wax possible, it takes a little prep work and planning on your part. Here are some questions, answers and advice for before, during, and after your service:

BEFORE YOU MAKE YOUR APPOINTMENT
• How long ago did you shave or trim? If the answer is less than 2 weeks ago, you may need to wait. For your esthetician to successfully pull the hairs out by the roots, the hairs need to be roughly the length of an eyelash, which is normally 2 weeks of growth. The hairs being too long mean that you may feel some pulling with the wax, but it will not prevent the hairs from coming up. Too short means that the wax will not have as much of the hair to hold onto as it needs to bond to it, which means you need to wait and let them grow. I never recommend waxing too short hair because…
A) It usually is not effective
B) It is extremely painful
C) This is a sure way to get broken and ingrown hairs.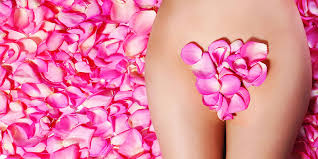 • How close are you to your menstrual cycle? This may seem like an odd, irrelevant question, but the answer can save you some discomfort. The closer you are to your cycle, the more sensitive you are. The hormonal fluctuations associated with menstruation can make you more sensitive to heat, irritation, your skin will be more reactive, and you will feel more discomfort with the hairs coming out. If possible, try to find that one week that you are not on your cycle, just got off it, or just about to start. Know that if you wax while pregnant, the same sensitivities will apply. The guests I had that were on birth control seemed less affected by the timing of their waxes as their hormones did not fluctuate as much.
• EXFOLIATE – I feel like I say this in my sleep because I say it so much. Any part of the body that is waxed must be exfoliated. A loofah, sugar scrub, or exfoliating mitt are all great ways to do so. Do not exfoliate too aggressively or too often. Two to three times a week in the shower should be enough. Be sure that you do not scrub yourself raw, and NEVER exfoliate the day of your wax. All that you want to do is lightly slough off the dead skin cells that can attach to the follicle. If you do not exfoliate, the wax will grab onto the dead skin and you will be left extra irritated.
Okay, so if you have followed the above directions, your hair is long enough, you are a safe distance away from your cycle, and your skin is exfoliated and prepped for waxing. Now what? Now you book an appointment with a licensed waxing professional who specializes in Brazilian waxing. Ask your friends, check reviews, and ask what kind of wax they use. Hard wax and sugaring are the ONLY mediums that I use on the genital area. If they say soft wax, run for the hills! Soft wax is the kind of wax that will not harden on its own and must be removed with a piece of cloth or paper strips. This type of wax adheres to both the skin and the hair. The most horrific Brazilian waxing stories I have heard started with soft wax.
Now, it is the day of your appointment. Some key things to remember is that once you have been waxed, some of your activities will be restricted for the next 24 hours. For instance, no hot showers or baths (skin will become inflamed) lukewarm is fine. No working out (your pores are wide open after a wax so sweat and oil will clog the pores), stay away from swimming (chemical and bacteria found in pools, hot tubs, lakes and oceans will also find their way into those open pores! Yikes!). So, if you must do any of the above-mentioned activities, do them prior to your wax.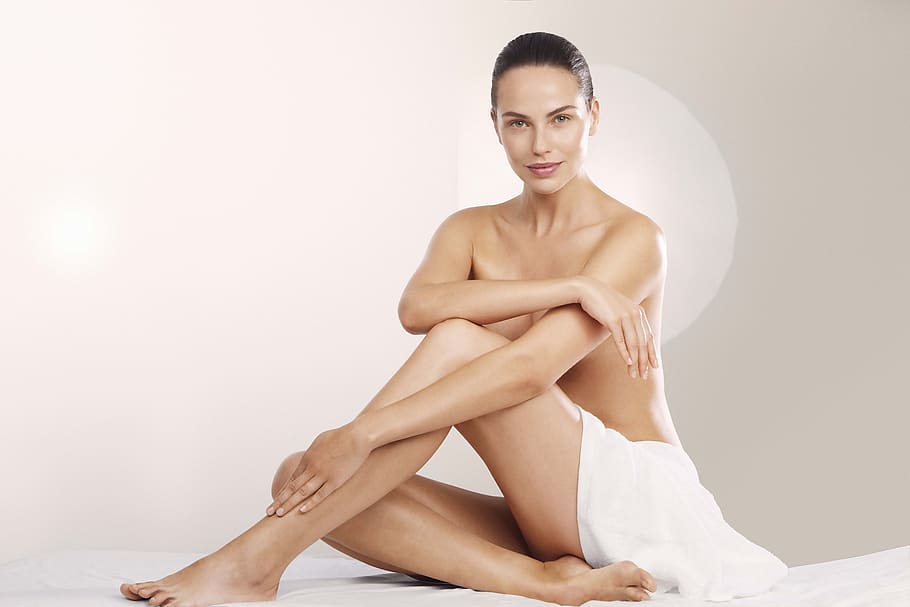 Day of waxing tips –
• Limit caffeine, as it is a stimulant, which will make it harder for you to relax as you will be anticipating the pull even more.
• Arrive a little early to freshen up. Not only is it a matter of respect for the technician performing the service that your hygiene is on point, but clean skin is easier to wax.
• You may want to take an ibuprofen prior to your appointment to help take the edge off. If you are sensitive or are a first time waxer, ask if the spa offers any kind of numbing cream. If so, make sure you read the instructions carefully. We offered a numbing product that the guests could purchase prior to their service. It had to sit on the skin for at least 45 minutes to be effective, and only a light application was needed. Clients would still slather the entire tube of cream all over themselves 5 minutes before their appointment and never understood why it did not work.
• Know what style of Brazilian you want. Do you want a simple bikini clean-up for your bathing suit? Do you want the full shebang? There are in-between styles as well. There's a deep bikini for those who aren't ready for "everything" and a landing strip for those who must leave "something". If you can't decide, get the technician to suggest something, or get your partner or a girlfriend's feedback. Ultimately, you are the one who must endure the service and be happy with the results. Just remember, it is just hair. It will grow back. You can get a bikini this month to get comfortable with the process, and then you can always do more next time if you want to.
• Ok, it's time. You are on the table, she is applying the wax onto your body, what do you do??? BREATHE. Just breathe. An esthetician with a good bedside manner will talk you through it. Take a deep breath before she pulls the strip and ask her to apply pressure to the skin after the hair is removed to help calm it down. Keep checking in about the temperature too. Tell her the moment you suspect it may be too warm, especially in your more sensitive areas.
• You did it! Now for the next day, remember no hot water, swimming, or working out. I always get asked about having "relations" right away and I say to use good judgement. If you are already irritated, friction will not be your friend. The next day, resume all normal activities and remember to exfoliate every other day. Make your next appointment for 4 weeks out. You want to get into the habit of waxing at 4 week intervals as this will regulate your hair cycle and prevent the roots from growing too large under the skin. This consistency with waxing will help to retard the hair cycle causing it to come back sparser and finer.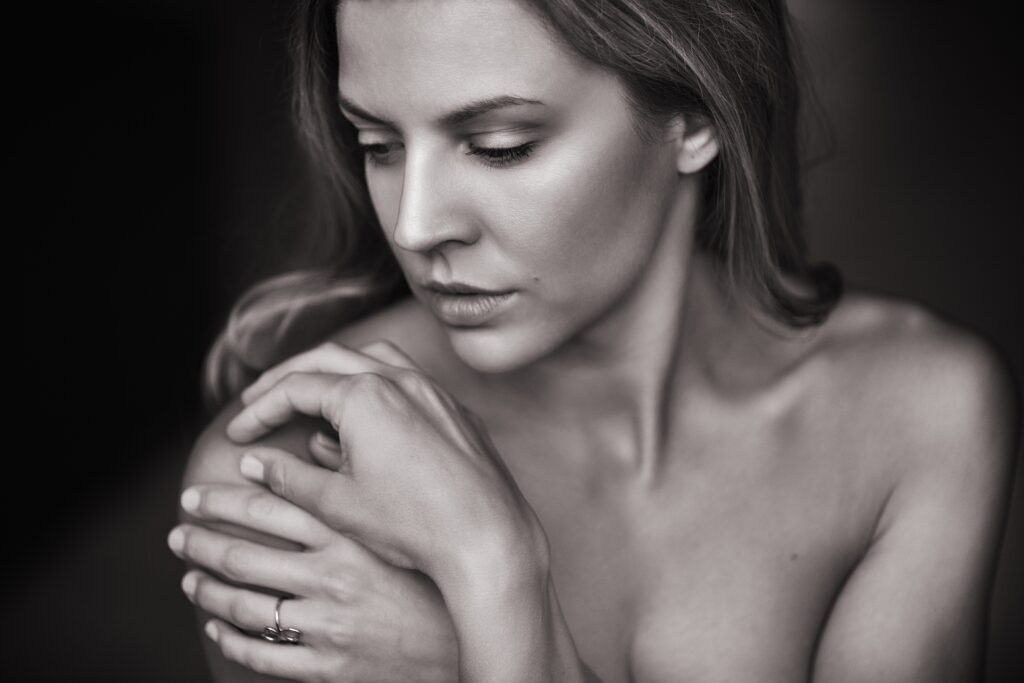 And that's it! You have all my tricks of the trade to ensure you have the best Brazilian wax possible. Remember that you are asking someone to rip out your pubic hairs with hot wax, so in no reality would this process tickle. I assure you these methods have been tried and tested to make this service as manageable as possible. Happy waxing!
Take care and be well!