Why Holistic Skin Care?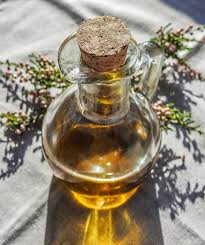 "Holistic" is defined as the comprehension of the parts of something as intimately interconnected and explicable only by reference to the whole. In terms of medicine, the definition is the treatment of the whole person, considering mental and social factors, rather than just the physical symptoms of the disease. The practice of treating the mind, body and spirit. Regarding skin care, it is the practice of addressing and treating the underlying causes of the skin condition and not just the symptoms. As the skin is the body's largest organ, it performs many important functions involving the vital organs. Whenever one of these internal functions are not operating properly, it is guaranteed to show up in the skin.
Several years ago, I myself was diagnosed with an autoimmune disease that was attacking my digestive system. I was indoctrinated by our culture to believe that modern medicine is the only way to heal illness. So, for about a year, I was a human guinea pig. Treatments, prescription medicine and ongoing testing. These tactics were painful, time consuming, expensive, degrading and were not making me better. Now, instead of just treating the disease, I was taking secondary medications just to offset the side effects of the primary treatments! I felt myself growing worse by the day, and my quality of life was diminishing.
I remember the day everything changed for me. I was at the doctor's office to review my progress, and my gastroenterologist told me that the months of horrible treatments had not only been ineffective, but my numbers were worse than when I started. They wanted to start me on chemotherapy drugs to "reset my immune system", and I was more than likely going to require a colostomy bag in the future. This was completely unacceptable. Fortunately, I had a coworker who had been telling me about a holistic practitioner that she had begun seeing and how amazing her results had been. I fired my doctor, and immediately made an appointment at a holistic clinic. My main complaint with modern medicine in general is that I never felt like my concerns were being heard, and they were just treating symptoms. At the holistic practice, they interviewed me at length, took notes on everything I said, and told me that not only could holistic medicine relieve my symptoms and pain, but that they could teach my body to heal itself! I was blown away, and they have accomplished everything that had been promised. Here I am, feeling better than ever, taking my natural supplements, following my diet, and I have yet to receive a colostomy bag, or have diseased portions of my intestines removed like modern medicine had told me was inevitable.
What does all of that have to do with skincare you ask? For years, the cosmetic and skin care industries have functioned like modern medicine. Ignoring the importance of the natural and organic ingredients that humans have been healing themselves with since mankind began. All so that they can continue to pump us full of harmful chemicals that "might" work, but will cause side effects much worse than the original concern.
Did you know that the FDA does not regulate the cosmetic industry? And that animal testing is still presently being conducted? There are medicated skin products being prescribed by dermatologists currently that you must be on birth control in order to take, because of THE KNOWN BIRTH DEFECTS CAUSED BY THE MEDICATION! There are others such as Accutane, that are known to cause suicidal tendencies! They know that these products and medications are making us sick and or killing us, and yet, they are allowed to continue to do so.
Consumers are growing wise to these corrupt practices. The organic trending has not only affected the food market with natural and "free-from" products. Today, there is a rebirth in the belief of herbal medicine as well as natural skin and beauty products.
A major driving force behind the booming skin care industry is the demand for natural and organic products, a rising demand driven by products with no unnecessary chemicals, parabens, additives, or fillers."

MarketResearch.com
Organic beauty already accounts for one third of the $9.6 billion natural and organic personal care industry. The growth rate for natural skincare products alone is growing faster than the overall market."

Nutrition Business Journal
Organic lifeforms need organic foods, medicines and skincare. I completely buy into the philosophy that healthcare in general, must be a holistic process. By healing the root cause of the disturbance of the mind-body-spirit balance, we can teach the body to heal itself.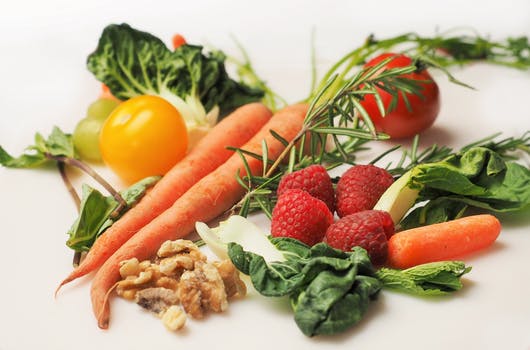 In the treatment room, this applies by finding out from the client what may be going on in their life that may be causing the problem. For example, a woman in her thirties may come in complaining of acne. A dermatologist may prescribe her the standard, harsh "zit cream" that he also prescribes for teenagers with grade 4 acne. While a holistic skincare therapist will ask more questions, and find out that she just started a new job, has a poor diet, and is experiencing marital problems. She does not need "zit cream", she needs to develop better eating habits and coping devices for her stress levels. That combined with a natural, corrective masque containing phytoestrogens from botanicals will treat the stress/hormonal breakout that she was experiencing. https://theholisticskin.com/why-am-i-breaking-out-chinese-face-mapping/
Just as in the food industry, the skincare industry, as well as the consumer are realizing that we need to get back to the basics with regards to natural, organic foods, products, and ingredients. It comes down to the adage, "just because you can, doesn't mean you should". Adding hazardous chemicals and toxic ingredients to product might get some results; but what are the long-term results of this? I have treated people in their twenties who took strong, harmful medications for acne as teenagers, but who now are suffering with premature aging due to harsh products and ingredients.
https://theholisticskin.com/top-10-deadliest-skincare-ingredients/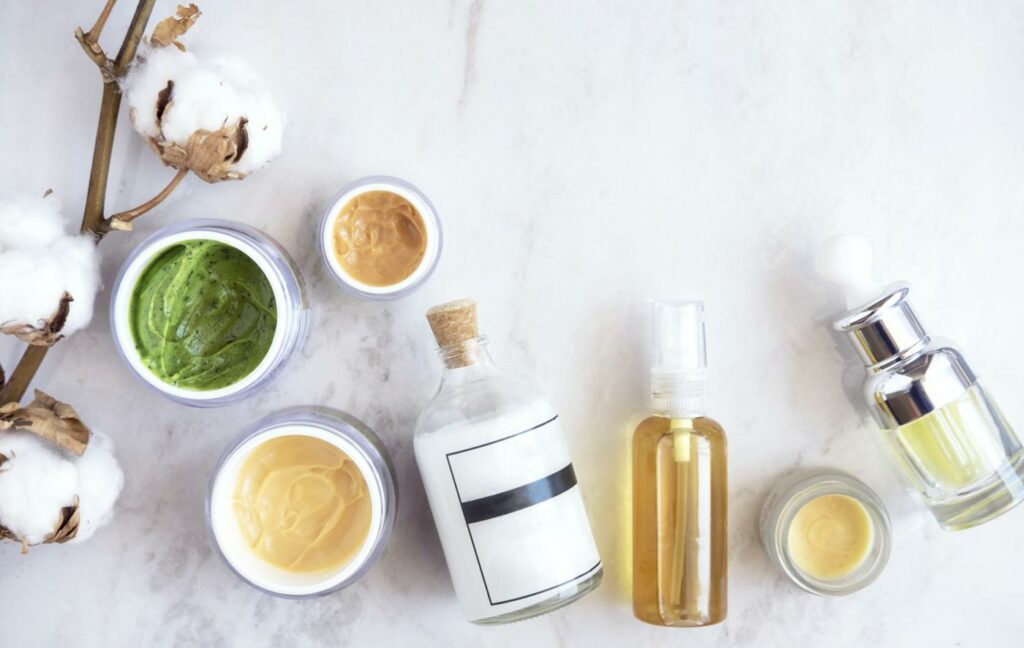 As consumers, we have the right and the responsibility to know what we are putting on our skin as well as in our bodies. Heal yourself holistically by balancing your mind, body, spirit wellness, and by making good, informed choices.