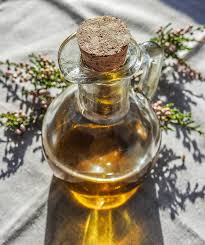 What is it?
Oil cleansing is exactly what it sounds like; the act of cleansing your skin, but instead of a traditional gel, cream, or other water-based cleanser, the cleanser is made up of oils. The reason oil cleansing is so important and effective is because oil attracts oil. This is meant to be the first step of your skincare routine so that the rest of your products can be absorbed by clean skin, free of residue.
Benefits:
Dissolves even stubborn makeup on contact
Balances your skin's own oil production
Less irritating to skin than traditional commercial cleansers that contain oil-stripping detergents and ingredients
Can help heal acne
Deep cleanses dead skin cells, dirt, and impurities from the skin
Ensures the following steps of your regiment will be applied to clean, fresh skin
Leaves skin feeling smooth and balanced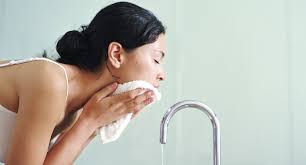 How do I use an Oil Cleanser?
Oil cleansers are recommended to use at the end of the day before bedtime to melt off makeup and daytime products.
Always apply oil cleansers with dry hands and a dry face (just a dime-sized amount, a little goes a long way).
Spread a smooth, even application from the top of the forehead all the way down the throat working in a circular motion for about two minutes to really breakdown the products and oils on the skin's surface.
Work the cleanser well in common stubborn makeup areas like the eyes and lips, while being careful not to tug or rub too aggressively on the delicate eye area.
Wet hands with warm water and repeat the massage everywhere you applied the oil to emulsify the cleanser (if the product turns milky, you are doing it right).
Once the product has been thoroughly emulsified, rinse the skin with lukewarm water and go over the skin with a clean, gentle cloth to ensure no product residue has been left behind.
Follow with a toner, serum, and moisturizer appropriate for your skin type and conditions.
Oil Cleansing and Acne Myth
If you suffer from acne, the mere thought of slathering your face in more oil can seem counter-intuitive; however, there are many benefits to using an oil cleanser if you have oily or acne-prone skin.
Oil attracts excess oil, dirt, makeup, bacteria, and other impurities that clog pores and create blemishes.
Traditional/commercial acne face washes contain harsh chemicals and detergents that strip the skin of its natural barrier protection and increases inflammation.
Oils soothe and heal sensitive skin and help to protect and rebuild the protective barrier.
Oil cleansers only take away impurities and dead skin cells, never natural moisture.
Oil will not create more oil but will help to balance your skin's own oil.
Helpful Tips:
Make sure to use a natural (preferably professionally formulated) oil cleanser. You want to make sure the product can be successfully emulsified and rinsed clean. Do NOT slather cooking oil on your face and wipe it off with a tissue! You will leave a residue, the oil will clog your pores, and your blackheads will develop blackheads!
If you have tinted brows or lash extensions, you want to use oil cleansers carefully around the eye area. Oil cleansers can break down the lash adhesive as well as the pigments in traditional brow tints.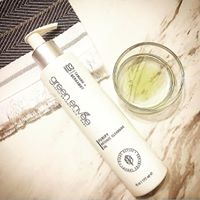 One to try:
We love the Purifying Cleanser from Green Envee! It is the first step of every facial at The Holistic Skin. It smells like heaven mixed with grapefruit. It is so effective at melting away even the most stubborn makeup, yet the consistency does not feel heavy on even the oiliest of skin types. Follow our affiliate link www.greenenvee.com/ref/23 to order yours today!
Take care and be well!