(What's Old is New Again)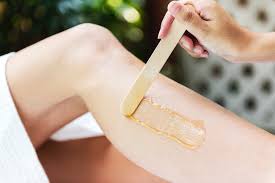 In recent years, "Sugaring" has been trending as the new big thing in hair removal. Actually, sugar was one of the very first mediums used for hair removal. Made from heating a combination of sugar, water and lemon juice, the ancient civilizations of Mesopotamia, Egypt and Greece all have historical evidence of sugar hair removal.
There are countless benefits of sugar hair removal.
Natural, organic. No toxic, harmful ingredients or additives.
Does not adhere to live skin cells, only the hair being removed.
Can be used anywhere on the face and body.
Applied at room temperature and heated by your own body temperature, there is no risk of being burnt as with commonly used soft and hard waxes that need to be heated.
Can be used on all types of hair from very fine hairs on the face to coarser hair on the pubic and underarm regions.
Applied and removed with the hands, which eliminates the need for applicator sticks and muslin strips making it far less wasteful.
Good for all skin types, even very sensitive skin that could normally not be able to wax without damaging the skin or causing hyperpigmentation and scarring.
Sugar wax is applied going against the direction of the hair and pulled WITH the hair's natural growth pattern, thus minimizing the chances of hairs coming back ingrown.
With sugaring, the hairs will grow back finer and softer than waxing or shaving.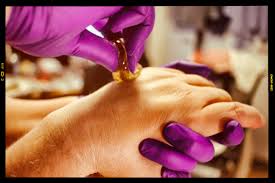 While sugar hair removal is universally recommended for all hair and skin types, there are a few contraindicators. If you are not a regular waxer, have very thick, coarse, or deeply rooted hair, it is recommended to wax with hard wax for one session prior to attempting sugar hair removal. Sugar does not do as well in thick or denser hair due to its sticky consistency. Also, if you have recently shaved, you need to grow your hair out for a few weeks so that the sugar has enough length of hair to grab onto.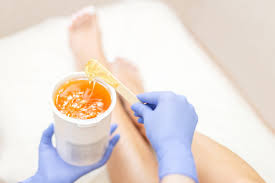 Sugaring is a preferred method of hair removal for its effectiveness on all hair types. There is no risk of burning the skin. With sugar being natural and less wasteful, it is much better for our well-being as well as the environment.